About New Millennium Solutions, Inc. (NMS)
New Millennium Solutions, Inc. (NMS) is a trusted partner and advisor that provides accounting implementation and ongoing support services. We are Intacct Implementation and Service Providers Certified and Dynamics GP Certified Masters. We work alongside our clients to successfully move their accounting data from the old accounting software to the new accounting software. We work with our clients throughout the migration process, which includes overviews, guidance, assistance, financial data migration, software setup, comprehensive training, and implementation completeness confirmation. Once the initial implementation is successfully completed, we provide on-going support and information on new software updates to enable the client to stay competitively current with their financial accounting software.
Non-profit and for-profit clients alike rely on NMS to help resolve the complex issues such as multi-entities, multi-currencies, requisition workflows, and more. We provide knowledge, excellent training, and technical support in all accounting and financial reporting areas.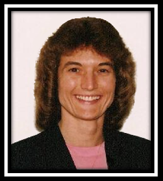 Nickolyn Hansen, President of NMS, has her MBA/MIS degree. As a licensed CPA and CMA, she is a great asset to assist you in understanding your day-to-day accounting activities as well as your overall financial reporting needs. She has served 2 years on the Board of Directors and 2.5 years as the Committee Chair of the Information Technology Committee for the Arizona Society of Certified Public Accountants. She has written articles on technology for the Society's NewsLedger, and she received the Outstanding Committee Chairperson award. She is also a member of the AICPA and the IMA associations.
Nickolyn is known and highly valued for her ability to calmly communicate and train individuals to successfully perform their jobs. Clients have commented on her capacity to bring a calming influence in the midst of stressful situations.
With the combination of accounting and technical background, Nickolyn is able to communicate with and bring together both the accounting and the IT personnel to facilitate a more timely and successful completion of the projects. This working partnership assists in the designing and implementing of their accounting and technological processes and brings 21-Century ideas and support to her clients.
Nickolyn has successfully helped clients with their accounting implementations and ongoing support services for over 20 years.
Contact us to learn more about NMS and our services & solutions