QuickBooks Migration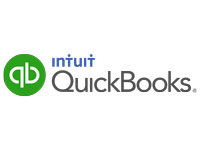 You have determined you are outgrowing QuickBooks, and you need a robust financial accounting software to address and keep up with your growing needs.
Congratulations!  Your business is being successful.
Trying to stay in an accounting software that you have outgrown will cost you time and money with insufficient information and lost opportunities. It causes you to focus on your accounting software instead of focusing on your core business model. Some examples of outgrowing QuickBooks are: spending hours either building Excel reports or not having the information in it to build the needed reports, closing your books takes longer than it should, QuickBooks itself is running slower than it used to, and you are experiencing more errors.
It's time to migrate to DynamicsGP ERP software that can provide you with informative dashboards, reports, graphs, and accounting processes.  Find out how New Millennium Solutions can partner with you for a successful implementation.
Contact us to learn more about migrating from QuickBooks to Dynamics GP