Faith-Based Organization Accounting Software
Focus on Your Mission, Not Your Accounting Software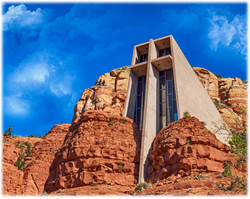 Your organization has been entrusted with many resources to spend on your mission statement. When you have an accounting software that is IT intensive and inefficient, it causes your organization to allocate precious resources to an unnecessary problem. A poor accounting system creates processes that produce errors, duplicate work, and lack the information to produce timely and accurate financial and management reports that you need in order to be good stewards of your resources.  Read the article published in The Church Network's INSIGHT Fall 2014 Issue to learn more about the four different software platforms.
Accounting Implementation
New Millennium Solutions has implemented accounting software for many faith-based organizations to help them free themselves from the dead weight of their old/legacy on-premise accounting software. We have helped clients establish GL account structures that enable them to create dynamic and informative reports and graphs for their ministry/department leaders, their board of directors, their auditors, and other interested parties. They are able to access their reports and graphs with their dashboards and to approve requisitions and employee expenses from their mobile devices. With Intacct, they are able to manage their funds, grants, and projects.
Many faith based organizations have very complex infrastructures, and they find themselves in a constant state of change with their foundations, worship locations, ministries, outreach programs, etc. They find it very challenging to keep track of all the restricted and temporarily restricted funds, and some organizations need multi-currency functionality to handle their international activities.
By using New Millennium Solutions and Intacct's cloud accounting software, you will be able to provide timely and accurate financial and management reports and streamline your business processes. Ministry/department leaders will be able to track their own budgets without requiring the financial personnel's on-going time. Intacct also enables you to create a multi-entity environment that will allow your organization to change and grow, but still be able to keep track of your various foundations, locations, and other activities either separately or in consolidated reports. Intacct reduces the need for Excel reports, and provides the architecture to build integrations with your current on-premise or cloud applications, such as a donor application. There are other applications that have been designed to integrate seamlessly with Intacct that will help you pay your bills, make collections, and manage your donations.
Let New Millennium Solutions help your organization move into the 21st century with Intacct's cloud accounting software that will better manage your precious resources for your mission statement.  Read below what other have shared about working with us.
Contact us to learn more about accounting software solutions for your faith based organization
Testimonials
Five of the churches in which New Millennium Solutions (NMS) implemented Intacct are The Woodlands First Baptist Church, GUTS Church in Tulsa, Oklahoma; Grace Bible Church Pearlside in Hawaii; The Kirk Church in Tulsa, Oklahoma; and Abundant Life Christian Center in Syracuse, NY.  The accounting departments share their experience working with New Millennium Solutions and Intacct's cloud accounting software.
---

"Our Church was experiencing many inefficiencies with our outdated and DOS-based accounting system, and we needed a better way to manage our accounting processes and financial reporting. We chose Intacct, a robust cloud accounting application that dramatically increased our efficiency and practically eliminated the need for reliance on multiple spreadsheets. It also enabled us to provide our ministers and staff with timely and accurate financial reports that were accessible to them from a dashboard on their computer. To meet the incredible challenges of moving from such an antiquated system to implementing the cloud accounting application, we worked closely with New Millennium Solutions which patiently and professionally lead us through our implementation, and successfully guided us through the process. NMS helped us understand not only the details, but the big picture as well, and gave us valuable customized training. NMS was a trusted partner, and we recommend using them to implement Intacct for your organization."
– Business Administration Office, The Woodlands First Baptist Church, The Woodlands, TX
---

"As our church grew significantly in recent years, we saw an immediate need to find a more robust, cloud-based accounting software that could keep us updated with modern financial processing for our accounting needs. Through much research, the solutions offered by Intacct stood out among many others, and we moved forward with implementation. We quickly connected with New Millennium Solutions (NMS) Intacct implementation services, which allowed what is typically a tedious process to be as smooth and headache-free of a process as possible. The personnel of NMS took as much time as we required to ensure we felt comfortable with every step of the process, and their expertise allowed us to transition easily to Intacct. We were extremely pleased with their level of customer service and highly recommend their services for your implementation needs!"
– Accounting Department, GUTS Church, Tulsa, OK
---

"New Millennium Solutions, Inc. played a vital role in helping our organization implement our new accounting software, Intacct. Learning a new accounting software can be an overwhelming task, however, New Millennium took the time to work with us to help breakdown a complex process into a manageable one. We are very grateful for their expertise and guidance in our Intacct implementation process and highly recommend their services."
– Accounting Department, Grace Bible Church Pearlside, Hawaii
---

"After much contemplation and research, our Church made the decision to take the leap into a cloud-based accounting software system. We chose Intacct and they immediately connected us with New Millennium Solutions for the complete implementation process. It was an extremely smooth step by step implementation process with the highly qualified and professional staff at NMS walking us through each step of the way. They kept us on track with time tables and were so very patient. They provided expert training and on-going support to insure that our system operated optimally from the beginning. I highly recommend NMS for implementation. We have been operating smoothly in Intacct for almost a year and are so glad we made the leap."
– Accounting Department, Kirk of the Hills, Tulsa, OK
---

"Our company took the leap from computer based accounting system to a cloud based software.  Our primary purpose was to find a robust accounting software that would improve our processing as we continued to grow. Once we made the final decision to use Intacct software, we were connected with Nickolyn who was one of the consultants for the implementation setup.  As a consultant for Intacct, New Millennium Solutions assisted my team in transitioning our old data into the new software.  The process was long & strenuous, but Nickolyn worked diligently with us to remain on our targeted dates before going live.  She provided excellent service and was always available for inquiries. We appreciate the expertise given as we have transitioned & are now processing through a cloud-based accounting system. "
– Accounting Department, Abundant Life Christian Center, Syracuse, NY

---