Non-Profit Accounting Software
Dedicate Valuable Resources to Your Mission - not to Your Accounting Software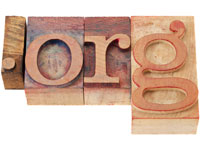 There are many Not-for-Profits /Non Profits that are an essential part of our lives and help our society be better. They help our communities and those in need, and they should have robust accounting software to facilitate and streamline their business processes to be more efficient to successfully accomplish their missions.
How many hours do you waste on manual processes like Excel reporting, not being able to find the accounting data you need for your reports and audits, the difficulty of determining budget variances, time consuming process of consolidating reports for your Organization's business units, and not being able to easily track your grants, funds, and projects? How many hours do you waste manually entering your employee expense reimbursements and trying to find the proper individual for their approvals? How many hours do you waste manually entering data into your current accounting software from your donor software and other applications used by your organization?
After all the duplicate data has been entered, do you find yourself spending time locating the errors and correcting them and at times discovering your current software will not let you make the corrections for the time period you need? Consider how you could better spend your time to further your Organization's purpose with current and accurate information if you did not have to work with antiquated accounting software architecture.
21st Century Accounting Software Architecture
Let New Millennium Solutions partner with your Organization to produce robust financial and management reports, streamline your business processes, eliminate double entry, take advantage of cloud software integrations, and free your organization from the traditional on-premise accounting software.
DynamicsGP can support Not-for-Profit/Non Profit Organizations and provide business processing benefits. New Millennium Solutions can help you implement the ERP system to make your Organization more efficient and free resources that are used in dysfunctional processes.
New Millennium Solutions can help your Organization focus your time on accomplishing your mission goals instead of doing manual processes that should be automated and spending hours trying to resolve data entry errors.
Testimonial

Helios is a not-for-profit foundation dedicated to the education of minds. Read what they say about New Millennium Solutions (NMS).
"New Millennium Solutions has always provided the highest level of technical support and customer service to our organization. We view NMS as an extension of our staff and consider them a preferred and valued partner."
– Michael Chesin, Senior Vice President and Chief Financial Officer, Helios Education Foundation
Contact NMS to learn more about our non-profit organizational accounting solution