Healthcare Accounting Software
Healthcare is Your Business - Spend Your Time with Patients not Accounting Software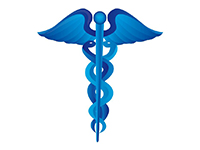 With so much change and flux occurring in the HealthCare industry, it's hard to keep up with your necessary accounting changes without extra external processes and Excel reporting. You have to keep records of your funding and the conditions for its spending as well as provide reports to the different governmental agencies. You have to provide timely reports for your department heads, board of directors, stakeholders, etc. The department managers need the ability to track their expenditures in a timely and accurate manner so they can compare them to their budgets to make beneficial decisions for the organization.
Help your organization focus on healthcare by streamlining the business processes within the organization, such as purchase requisition approval processing, providing consolidated reports for all the business units, and building integrations with the non-accounting software applications. These integrations automate the sharing of data, thereby freeing personnel from having to do manual uploads or manual data entries.
Accounting Implementation
New Millennium Solutions can help you establish a business entity framework that will include all of your business units that provide consolidated or unit/entity specific reports that are available from your mobile devices or your desktop workstations. We can help you build a GL account structure that will grow and change with your organization and provide the details necessary for your internal and external reporting and budgeting. The GL data can be presented in financial and management reports and graphs and be displayed on personalized dashboards that are mobile accessible.
Testimonial
Read what one of our HealthCare clients has to say about working with New Millennium Solutions.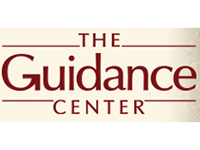 "The healthcare industry has complex accounting processes and reporting, and our prior accounting software was not meeting our needs. After due diligence, we selected a software, and we engaged New Millennium Solutions (NMS) to implement it. NMS became our trusted partner and successfully completed our implementation. We received high quality training and dependable on-going support. We appreciate NMS's guidance and direction to our organization and recommend their high-quality implementation and on-going support services."
– John Motowski, Chief Financial Officer/Chief Operations Officer, The Guidance Center
Contact us to learn more about our client solutions for healthcare